Three microphones positioned in the pond's surrounding area captured sounds of frogs, salamanders and birds of several species protected by the Italian National Forest Guard.
This act followed the concept of the Interpretative Composition, where I wanted to establish a dialogue with the animals and their surrounding space. Using direct field sounds with some electronic interventions, I sent the incoming sounds of the species back to them, it was interesting to see how the frogs answered back establishing some sort of communication that would increase or decrease depending on loudness and to how similar to their verses my output would be. Nature and electricity together, in the search for new forms of harmony.
The Interpretative Composition with the same name was realized during the artistic residency "Incontri d'Armonia / Harmony Encounters" at the Tenuta dello Scompiglio, Lucca (Italy) and the live was executed during the European Day of Music on June 12, 2009 in the same place – see video excerpt.
European Day of Music
Tenuta dello Scompiglio, Lucca, IT
2009
Installation
acrylic on nautical wood – 140 x 100 cm each side
Live
3 microphones, Korg Kaoss Pad 3, NI Reaktor 5 (live)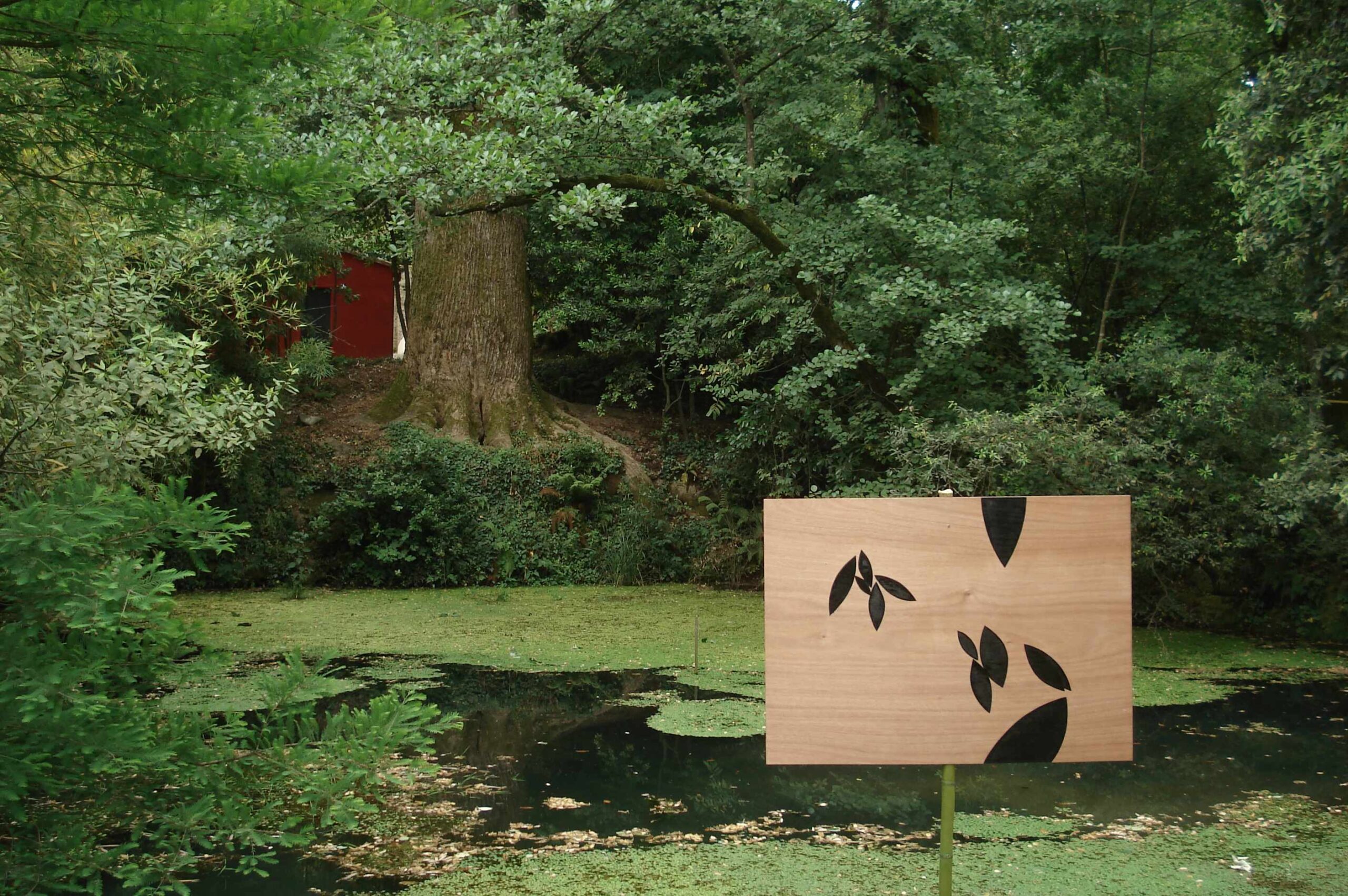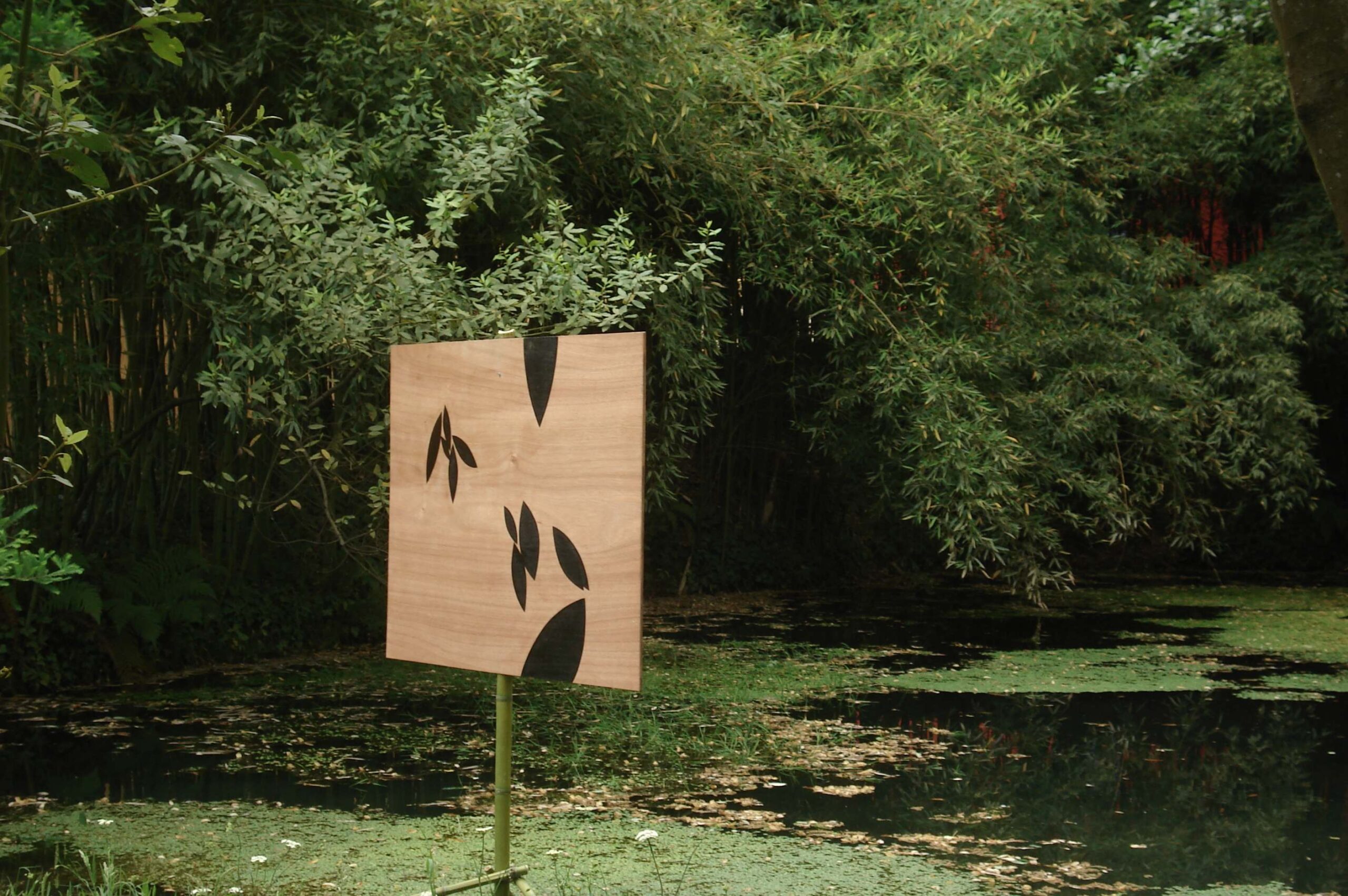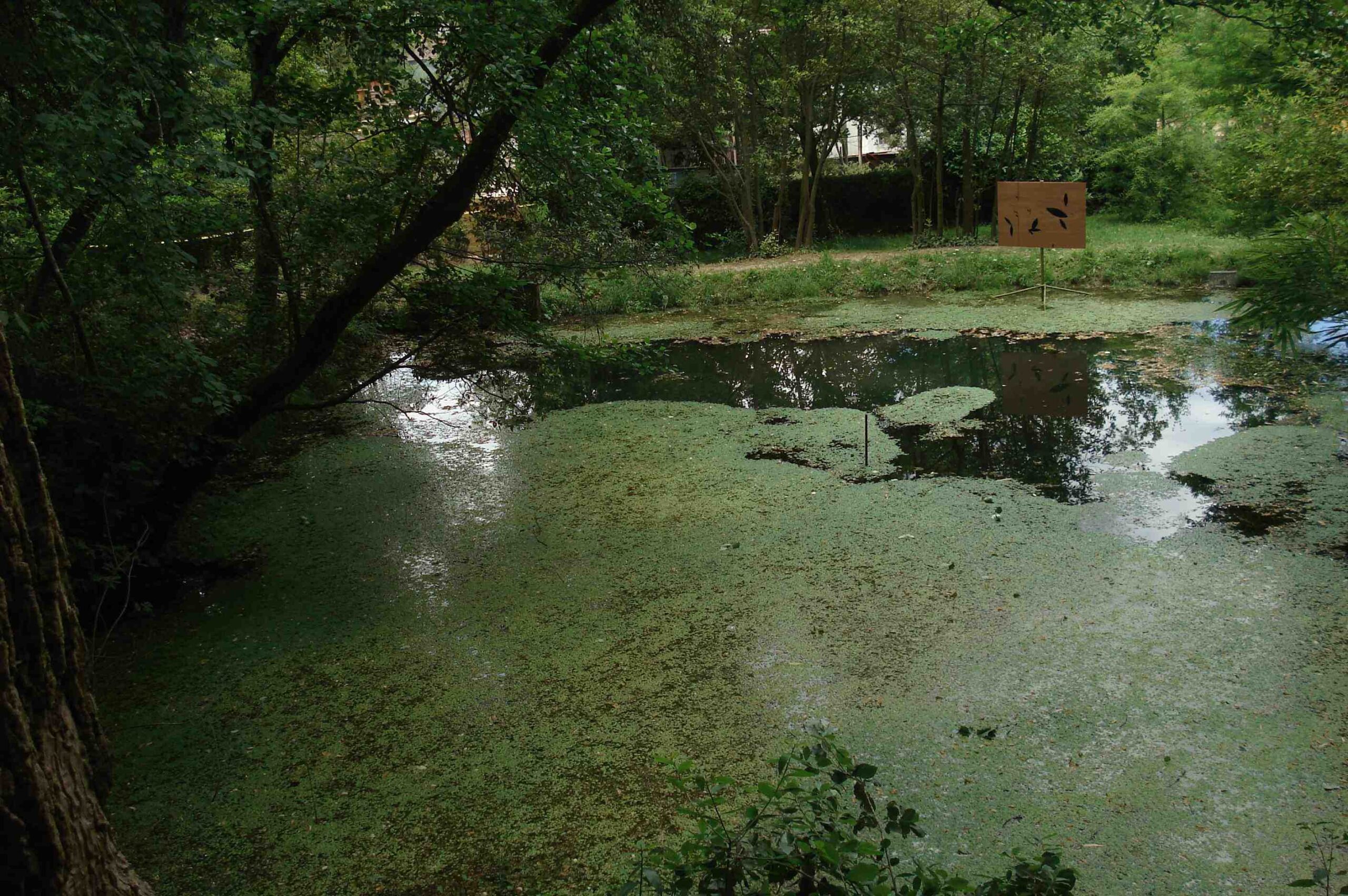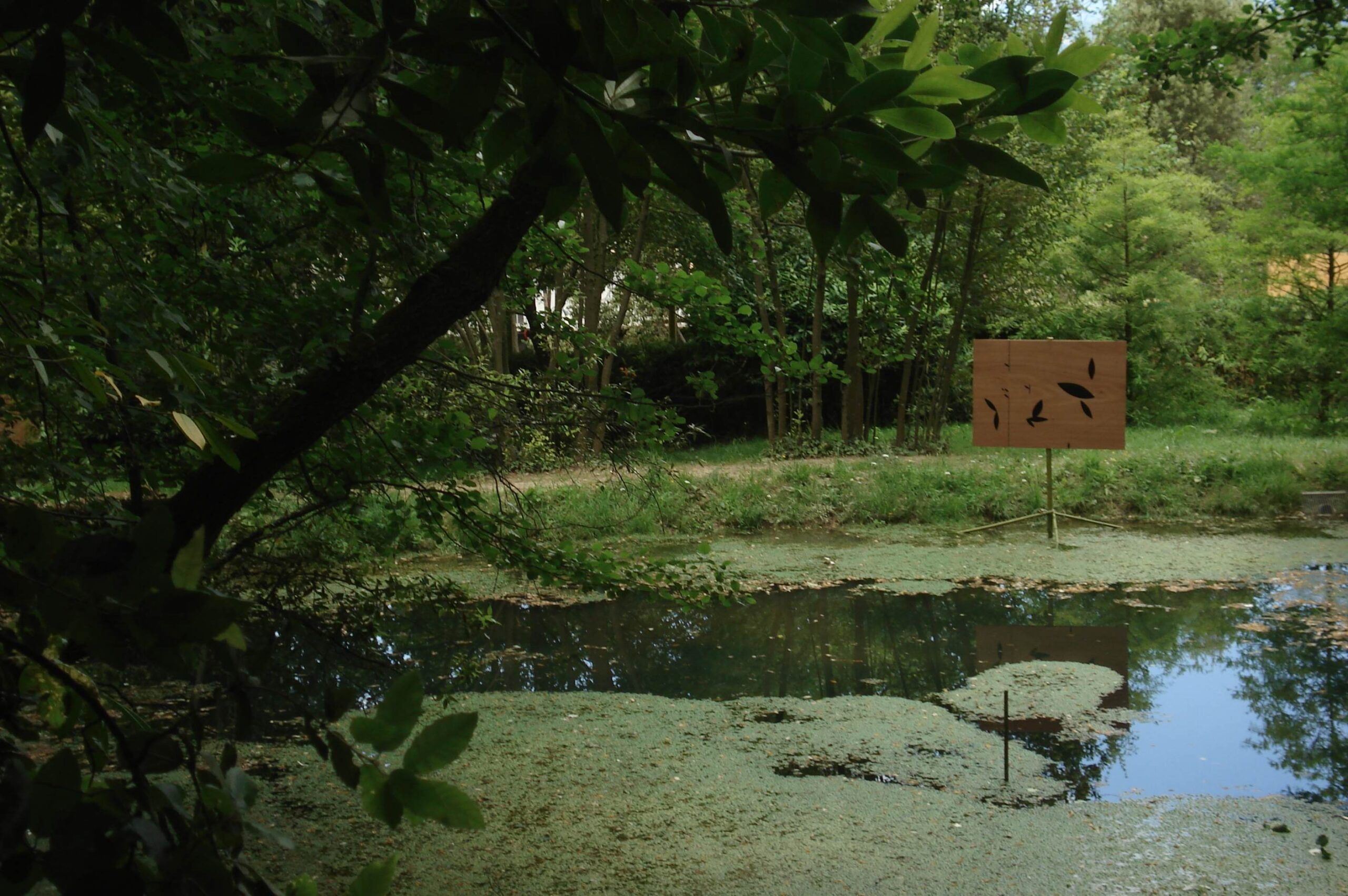 Prev project
Next project